Be is focused on serving merely as a personal connector – not replace but rather complement other social media platforms.
Be aims to bring together people in a non-intrusive, safe, and timely fashion.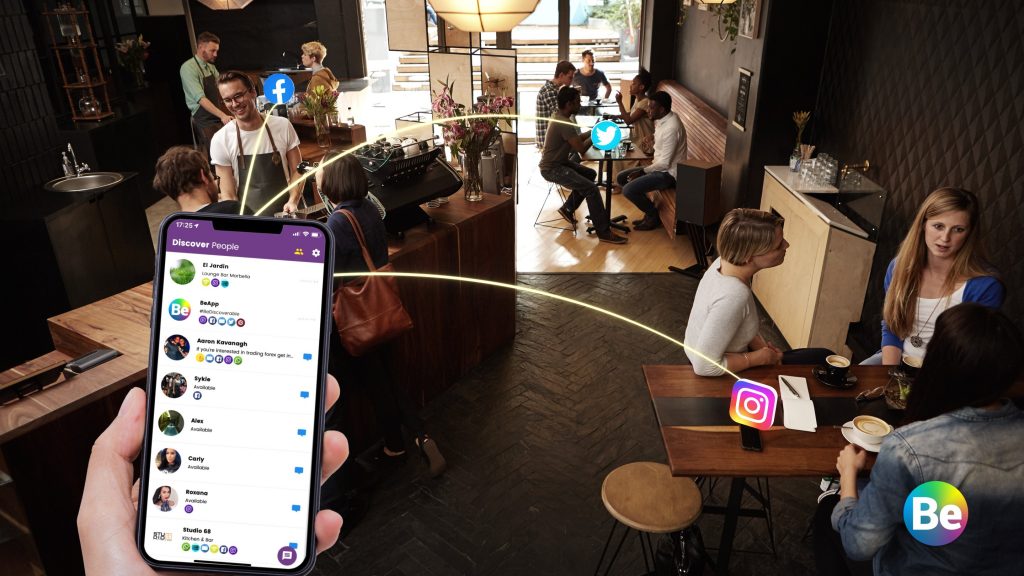 In social settings, use Be to connect to other Be users and discover their social media accounts
You – as the user – benefit as Be is:
Deleting and Not Using Your Data
Be does not sell on your data, nor uses for commercial purposes in any form. All your data is deleted every 48 hours on a rolling schedule. What you experience is (near) real time, not from our stored data.
Purely Non-Commercial
Ads will not bother you. You are safe from targeted or other advertising.
Free
There are no charges nor future subscriptions planned. Be do not need your credit card details, ever.
Simple
Be has a specific use and does not aim to add whistles and bells features. Be's chat communicator is for short texts only and does not support photo, video and links – as you have your other social media platforms for such. Be's text chat will not drown in long sequences of (stored) content (as can happen at times with e.g. WhatsApp or Telegram)
Easy to Use
Be's narrow simplicity makes the app easy to use. It also secures low latency, speedy functionality – and even offline chat communication.
Encrypted Secure and Safe
All user details and communications are encrypted; not shared with third parties; and continuously deleted for your personal safety and security.