Management Team: Digital Entrepreneur & Financial Experience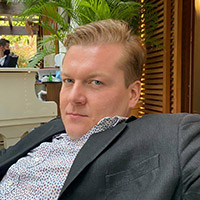 The developer and full owner of the IP is the CEO Marten Mark.
Marten (age 34) is an experienced entrepreneur, businessman and systems developer. He is co-founder and Director of Capital Finance International (CFI.co), the successful print journal and online resource reporting on international economics, business and finance (www.cfi.co).
He also works for Duke Capital which provides IT infrastructure and support for early stage business ventures.
His prior work experience includes Union Bancaire Privée (UBP, a private bank and a hedge fund manager) and AXA Corporate Solutions UK in London.
He holds a Computing BEng degree from Imperial College London.
He has extensive computer systems engineering experience.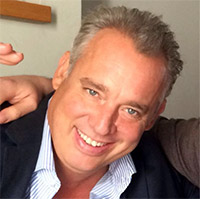 Tor Svensson, age 58 is the Finance Director and a shareholder. He is a financial expert, economist, MBA as well as a former investment and private banker.
Tor is Chairman of Capital Finance International (see www.CFI.co), which publishes the successful business and finance print journal CFI.co.
Tor has four decades of investment management experience starting with Nordea bank in the mid 1980's and as a pioneer in currency risk management and derivatives hedge fund management starting in 1990 in London.
Tor is former Vice President at Merrill Lynch International Bank in London and worked with UBS Wealth; Credit Agricole Private Bank, Switzerland; and Seymour Pierce private bankers in London.
He was Group CEO for investment fund manager Gaiacorp Currency Managers and Titan Capital Management in London and New York; Chairman for Trinity Fund Administration in Ireland; Chairman for Gaiacorp Asia in Hong Kong and Bombay. Mr Svensson also worked for the Danish Ministry of Foreign Affairs.
Tor has raised more than $2 billion in finance for companies and infrastructure projects around the world.
Mr. Svensson holds a Master's Degree of Science in Economics from the University of Copenhagen, Denmark and holds an MBA from The Kenan Flagler Business School at the University of North Carolina at Chapel Hill, US. He studied post-graduate at IESA business school in Caracas, Venezuela and economics at La Universidad de Los Andes in Bogota, Colombia. He has taught Consumer Behavior and International Business as a lecturer at Coker College, SC, US.
Tor interviews prominent people as well as is a prominent guest speaker all over the world on international business and finance.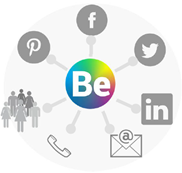 Be is developed in part by an outsourced team of experienced systems developers in Lahore (Pakistan), with auxiliary teams in Kiev (Ukraine), the Baltics, and in Austin, Texas (USA).